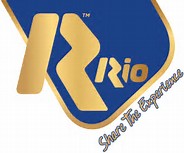 Rio Ammunition Press Release
For Immediate Release:
Rio Ammunition New Royal Pheasant Copper Line
Irving, Tx. (October 15, 2017) – Rio continues its long history of innovation and serving the needs of discerning American Hunters with their latest offering, Rio Royal Pheasant. These potent loads represent the ultimate shot shell for the upland enthusiast. In collaboration with professional pheasant hunting guide Dennis Foster of Spink County, South Dakota-where the Ringneck Revolution first began 100 years ago-Rio has painstakingly designed an array of loads that consistently deliver uniform and always effective patterns…under all conditions.
Premium quality components starting with sure fire primers ignite clean and powerful powder mixtures that propel heavy and downright remarkable payloads of copper plated shot in sizes 4, 5 and 6 downrange at speeds up to 1400 feet per second. Hunters will quickly appreciate hit birds now
immediately becoming downed and most importantly…easily retrievable. And, all of this is delivered at an amazingly affordable price. Rio's reputation has always rested on their commitment to provide top quality ammo for the value minded shooter. This line-up furthers their legacy of earning the trust of hunters who demand the very best.
About Rio Ammunition
Rio, a familiar name in Spain and Europe since 1896 was introduced to US shooters in 2002. With the opening of its state-of-the-art production plant in Marshall, Texas, in 2015 is focused on the production and development of cartridges for the American shooter. Rio Ammunition is a subsidiary of MAXAM, the worldwide leader in the development, manufacturing, and marketing of sporting and hunting shotgun cartridges. Rio's success is based on proprietary technological developments and a totally integrated production chain ranging from the manufacture of the main raw materials to the production of all the cartridge components (cases, primers, powder, wads and shot). www.rioammo.com
If you'd like more information about this topic, please e-mail: mail@rioammo.com. For more information on Rio Ammunition, please visit: www.rioammo.com.