Access the Best Waterfowl Hunting in South Dakota
Hunt our plentiful and vastly underutilized waterfowl resources with young, accomplished, and enthusiastic waterfowl guides. Both guides were born and raised right here in northeastern South Dakota and intimately know the lay of the land. They are diligent, hard-working and willing to do whatever is necessary to get you into the best waterfowl hunting available. This is their passion. They will accept nothing less, nor should you. Combined with our partnerships with outdoor companies such as Fiocchi Ammunition and others, you will be using only premium products and hunting with the areas best guides all to assure a flawless hunt.
Ducks
Decoy large northern mallards into fields. 
Canada Geese
Hunt Canada geese during the early season.
Snow Geese
Harvest hundreds of spring snow geese.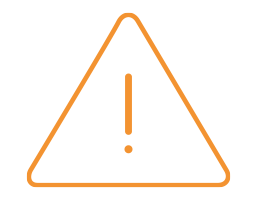 EXTREMELY IMPORTANT
All non-resident waterfowl hunters must have their applications submitted between June 14, 2023 and July 7, 2023. Early-season Canada goose hunts are exempted from this requirement.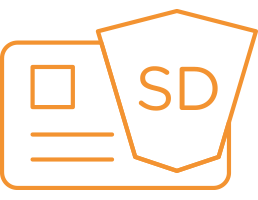 WITH SDGFP
Visit South Dakota Game Fish & Parks to apply. Please select the Unit Option of NRW-00B-86. If you have questions about the process please give us a call and we'll walk you through the details.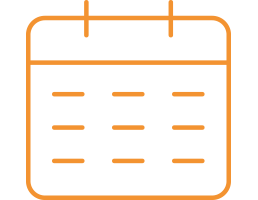 FOR GEESE AND DUCKS
Canada Goose 2023 Season:
September, 2023
Ducks 2023 Season:
September 23, 2023 – December 5, 2023
When the first flock of the season begins dropping,
guns, spirits and lifelong memories begin to rise.
This tandem is a perfect fit for our team. They add a little youth and vigor to the entire operation and are a welcome addition.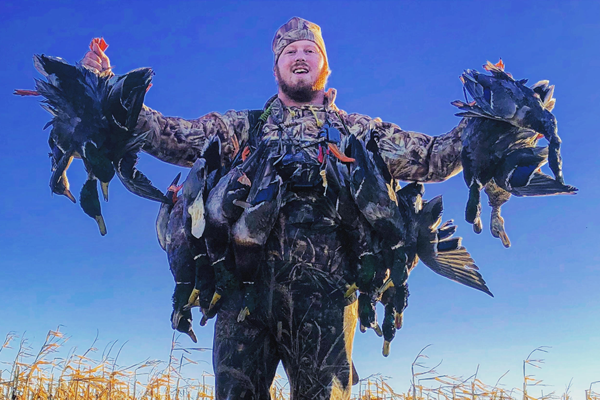 Alex Worley
Alex has always had a strong love for the outdoors. Growing up on a small family farm near Conde, South Dakota, he spent every available moment outdoors pursuing his passion to hunt and fish. This quickly grew into a distinct preference for pursuing waterfowl. He enjoys every aspect of it. Not just the shooting, but the entire process of what it takes to consistently be on birds. Planning, scouting, and the camaraderie amongst hunters are relished. His enthusiasm is infectious, and he finds it extremely rewarding to witness the excitement of others as they reap the bounty of his guiding efforts, particularly young and novice hunters.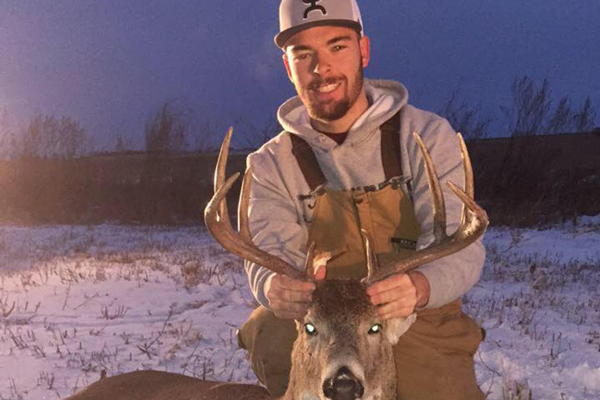 Cody Lefforge
Cody's initial introduction to waterfowl was through his father and quite literally in their backyard. Having grown up next to a large, permanent, and always duck-filled slough bordering the quaint village of Mansfield, South Dakota. Cody found himself tagging along in the duck boat with his dad, chasing puddle ducks from an early age. He then took a more serious dive into the sport when he connected with a close friend and now guiding partner, Alex during honker hunts in high school. He possesses an affinity for sharing his hard-earned experience and insight with others as they consistently bring in the birds. 
Full-Day Guided Waterfowl Hunt
$750/hunter/day with lodging
$650/hunter/day without
Includes shells and a field lunch.
Add Whitetail Archery Hunt
$325 ADDITIONAL/HUNTER/DAY
Use the late afternoon or early evening to shoot bucks.
Spring Snow Goose Group Discount
$500/HUNTER/DAY FOR PARTIES OF 5+
Includes lodging, shells and a field lunch.
Spring Snow Goose - Weekend Special
$1000/HUNTER
Includes lodging, shells and a field lunch.
Arrive Friday. Hunt Saturday and Sunday.
BOOK YOUR HUNT
Consider some dates and once your have your ducks in a row, come shoot some of ours.
Take Your Hunt Up a Notch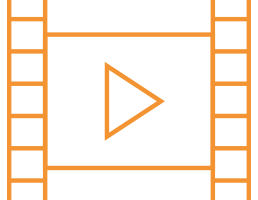 Have your hunt captured on video and professionally edited. We will be filming much of the action for Focus Outdoors TV, so high-quality video cameras are always at the ready. Be sure and inquire as to details on capturing a permanent record of what could very well be an epic hunt.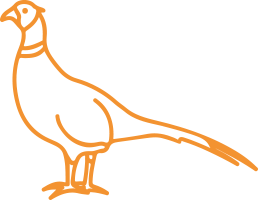 Get aggressive and experience the best of both the upland and wetland worlds with a combo pheasant/waterfowl hunt. We'll mix up what's on the menu each day – pheasant, ducks or geese – based on weather, conditions, guide insight and your party's preference.