Still booking ice fishing excursions on Lake Oahe Book Now with Darryn Borr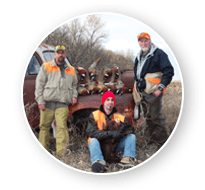 WELCOME TO PRIME PHEASANT HUNTING
MORE THAN 200,000 ACRES
A hunt with us gives you access to the prime pheasant hunting land in northeastern and north central South Dakota. Our landowners have created a habitat-rich environment where pheasants thrive due to diverse cover options that include grasslands, CRP, shelterbelts, sloughs, creek bottoms and food plots.

100% WILD PHEASANT HUNTS

THE ONLY WAY TO HUNT
Experience classic South Dakota pheasant hunting at its finest. Unlike a pheasant preserve, we do not release tame birds. Instead we manage our habitat properly so there are plenty of wild birds, allowing you the opportunity to limit out each day.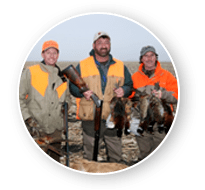 FLEXIBLE PACKAGE OPTIONS
CREATE A TRIP OF A LIFETIME
Whether you're looking to come for a week or a weekend, have a group of 2 or 20, experienced or novice – we have packages and lodging options to suit your needs and your budget. We're always happy to satisfy your hunting party's unique needs.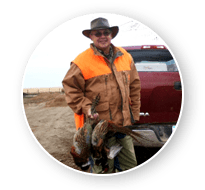 SELF GUIDED HUNTS AVAILABLE

JUST FOR DO-IT-YOURSELF-ERS

Looking for high quality habitat for you and your dogs to hunt?  We have over 100,000 acres of private land reserved for the exclusive use of our Self-Guided guests.  Lodging available at some locations.  Bring your canine companions, your crew and plan on having an amazing hunt.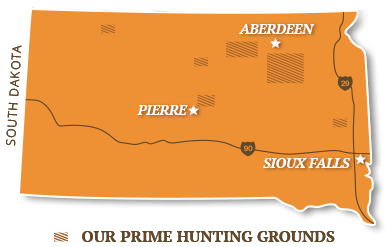 WELCOME TO PRIME PHEASANT COUNTRY
We have thousands upon thousands of acres of prime pheasant hunting land in northeastern and north central South Dakota. Our land owners have created an environment where pheasants thrive due to diverse habitat options that include grasslands, CRP, shelter-belts, sloughs, creek bottoms and food plots. With Dakota Pheasant Guide you'll experience a good old fashioned pheasant hunt in the beautiful wide open spaces on some of the highest quality land you could ever hope to find in south Dakota. We cordially invite you to come on out and discover for yourself what a superior experience upland bird hunting wild pheasants with us can be.
Three Packages to Fit Any Hunting Party's Needs With Dakota Pheasant Guide you're sure to have a pheasant hunt like no other.
CELEBRATING 100  SEASONS OF SOUTH DAKOTA PHEASANT HUNTS
On October 30th, 1919, the first pheasant hunt took place in Spink County and within fifteen years, pheasant hunts were held in every county across the state. It all got started with the first release of birds in 1908, and if you'd like to hunt right on and near the very land where it all started, we can make it happen for you. Take part of a rich South Dakotan tradition that is alive and continues to thrive today. If you want the absolute best authentic pheasant hunt, come on out and see us here in the heart of South Dakota to start your own tradition, it will be a hunting trip you will never forget. We pride ourselves in making memories!
South Dakota Pheasant History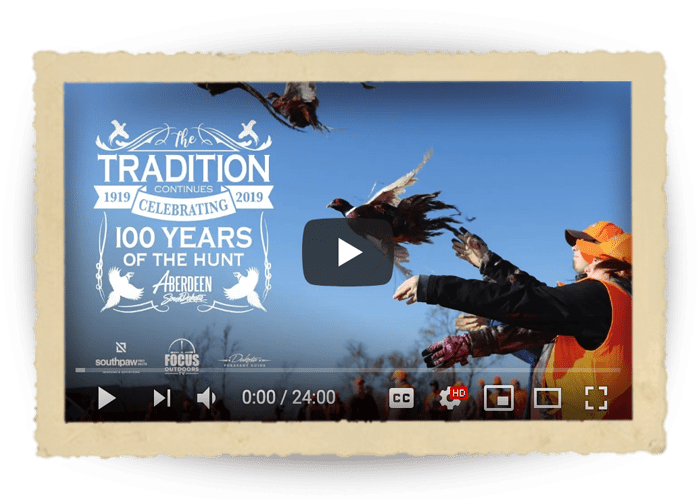 WHAT OUR GUESTS SAY ABOUT US
Everyone enjoys a good hunt, and we offer the best!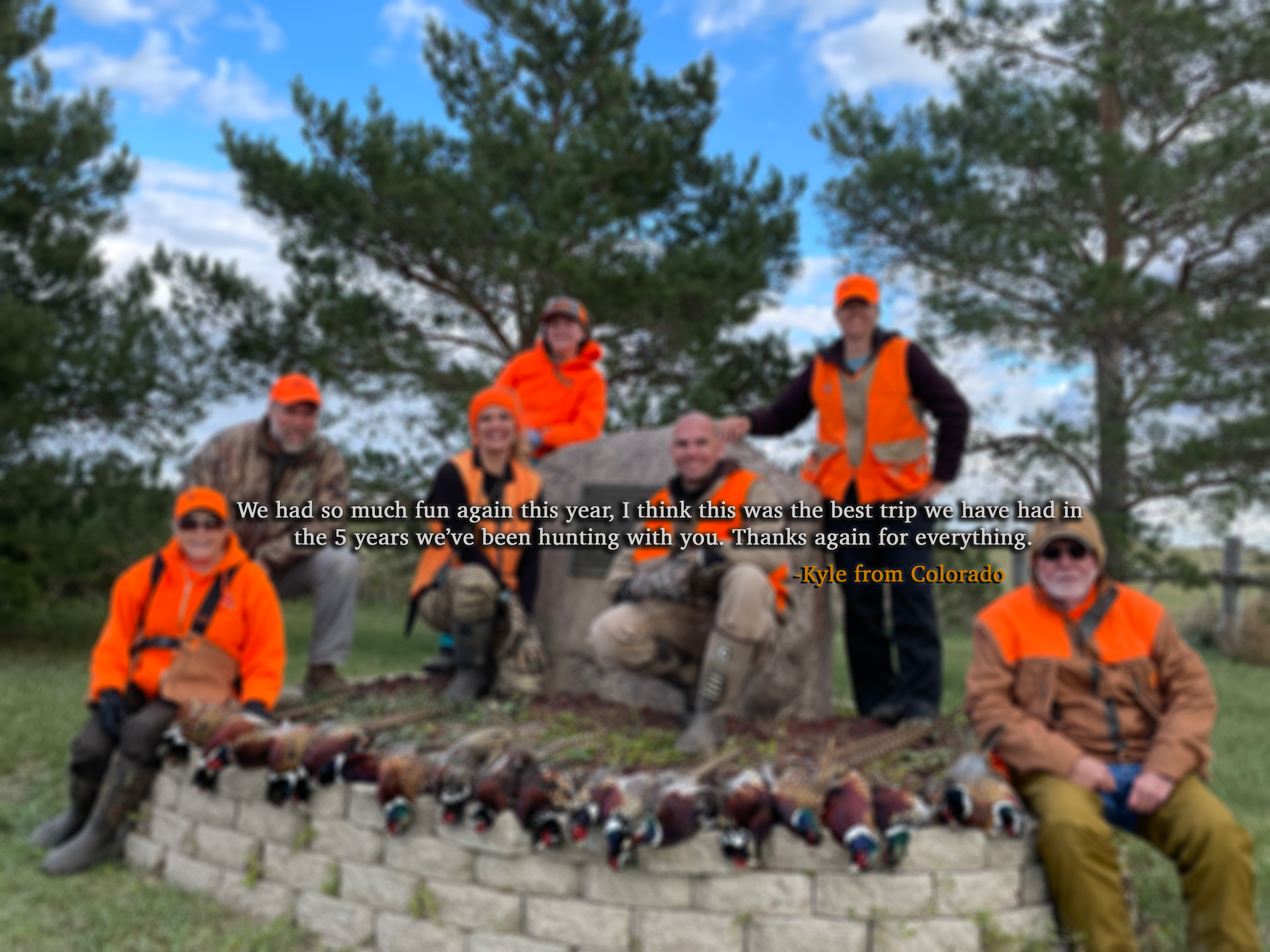 Bob Freymiller
Our California hunter was a good hunter, had good dogs, hunted 4 days, limited out every day in 1 to 2 hours, seemed very pleased.
-Bob Freymiller, Bowman ND Land Partner
Travis Schaunaman
Dennis facilitated a large group hunt in Redfield to celebrate 100 years of pheasant hunting in the area and he did an outstanding job. His knowledge and dog work made it a fantastic event for the community.
-Travis Schaunaman, Mayor, Aberdeen, SD
Vikki Bauer
Thanks for the great hunting experience we had with you and your dogs. We learned so much. I was so happy to shoot my first truly wild pheasant.
-Vikki Bauer, Newport Beach, CA
Jayme Akin
On behalf of Redfield, I would like to extend a big thank you to Dennis for volunteering to help commemorate the 100th anniversary of the first pheasant hunt in Spink County. The day was truly a success thanks in large part to his involvement.
-Jayme Akin, Mayor, Redfield, SD
Adam
Thanks for the land to hunt. I limited out both days. This was definitely an awesome trip and Lord willing I will get with you next year for the same!
Andrew Johnson
The habitat quality and available food sources gives hunters access to a lot of birds, any day of the fall or winter.
-Andrew Johnson, Editor, Outdoor Forum
Jodi Stemler
It was inspiring to see so many birds, and the work to conserve quality habitat.
-Jodi Stemler, Writer, Field & Stream Magazine
Tom Poorker
The hunting and hospitality is phenomenal. Book a hunt and I can guarantee you memories that will last a lifetime.
-Tom Poorker, Founder, Focus Outdoors TV
Alton Scheels
Great hunt! Thank you so much as we limited every day. We would like the same dates for next year and this time we will... bring more guys!
-Alton Scheels, New Mexico
Robert DeWitt
I was absolutely floored by the number of birds you showed us!
-Robert DeWitt, Senior Reporter, The Tuscaloosa News
Joe Peterson
As great as the hunting and wild pheasants are, the people and the hospitality are even better!
-Joe Peterson, Minneapolis, MN
Linda Clark
I want to thank you for providing a memorable hunting experience for the Clark party last week. The gear is stowed, ready to go again as soon as the season rolls around.
Gail Dielman
We had a great two and a half days of self-guided hunting in Ramona!
Jeff Audette
Thanks for a great hunt and memorable experience. Mark and I are looking forward to hunting with you again!
Matt Peters
Can't say enough about Dennis Foster! Been there twice with my dad and it never disappoints. We wanted "no frills, down to earth hunting" and we got it!! Working on our next trip now. Thanks again for a thousand memories!!
Scott Bowlin
What a super bunch of people. Dennis and his bunch do a great job - always a fun hunt!!
Tony Montemurro
Our experience was fantastic. Weather, birds, and accommodations were all A+. You will see us next year.
-Tony Montemurro, New Jersey
Jed Rice
We had a great time, Dad's already talking about next year!
Paul Kaster
Thank you for the time and effort you put forth with my pheasant hunt. As a single hunter, you put me in with some great groups for all 3 days of the hunt. I am already working on my hunt for next year. You and your dogs put us on the birds!
-Paul Kaster, Green Bay, WI
Jon Elliott
The hunting was exactly what we wanted. Dennis put us on a farm that was perfect for us. We are already looking for three days next Fall.
Gary Farrar
The cover was good and the farm was perfect for us. Schmidt's are very nice people ....very informative about the areas to hunt.
-Gary Farrar, Ohio, Self-Guided Hunt
Jed Rice
First experience going for wild pheasants in SD.  Brought a 16-year-old for his first hunt, we had a blast. Our guide, dogs, and accommodations were excellent.  No surprise, great 3 days of hunting.  Can't wait to go back. 
MORE THAN JUST PHEASANTS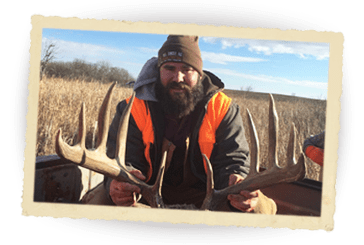 WHITETAIL ARCHERY BUCKS
We are now offering a limited number of exclusive trophy whitetail adventures strictly for bow hunting enthusiasts. We have full and self-guided packages available with lodging for most.
PREDATOR HUNTING
Predator hunting is free and highly encouraged as part of our booked hunts. Help to thin the population is highly appreciated. We can point out prime locations or you can take predators while in the field with your shotgun if the animal is in the open and there are no dogs near. Stand-alone predator hunts can be arranged for the "off season" as well. Please call for details.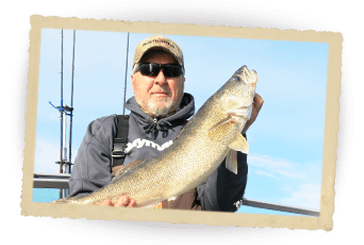 SOUTH DAKOTA FISHING
Whether your interest is Walleye, Perch, Bass, Northerns or anything else, we can create a South Dakota fishing package for a trip of a lifetime. With Dennis you'll have access to top-of-the-line equipment as well.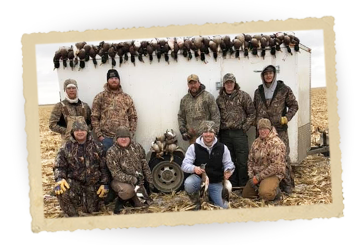 WATERFOWL
Rely on our young, eager guides to take you on a successful waterfowl hunt. You'll be in the hands of men who are diligent, hard-working and ready to do whatever is necessary to get you into the best waterfowl hunting available.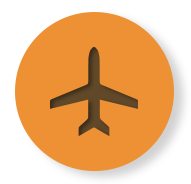 PREPARING FOR YOUR TRIP
From what airports to use to what to pack, we've got some tips to help make your trip a successful one.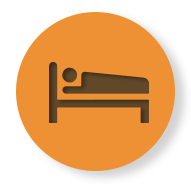 PREVIEW OUR LODGING OPTIONS
We offer four lodging options to fit your party's size and needs. Each in the heart of pheasant country.
ABOUT DAKOTA PHEASANT GUIDE
Dakota Pheasant Guide is owned and operated by Dennis Foster. Dennis is a prolific and widely published outdoor writer with articles in numerous national and regional publications. He has also hosted and been a frequent guest on several outdoor television shows. Most notably Focus Outdoors TV, Tom Gruenwald Outdoors, and In-Fisherman TV.  The culmination of his communication and promotional skills is the creation of Focused Outdoor Promotions (Link), of which Focus Outdoors TV is a major component.  As a South Dakota native, hunting and fishing is ingrained in his DNA.  He's spent years as a touring pro on the professional walleye fishing tournament circuit and still competes when scheduling allows.  His open water fishing is largely focused on the Northern Lake Oahe Walleye Tournament Series which he created to benefit the anglers, communities and businesses of the waters of the area.
At Dakota Pheasant Guide we strive to provide our guests exactly the kind of hunting atmosphere that we would want for ourselves.  Our hunts are conducted just the way we learned being raised in Spink County SD, where the first successful release of Chinese Ringneck Pheasants took place and our County Seat, Redfield being the undisputed Pheasant Capital of the World.  From prime hunting land to well trained dogs and premium shotgun shells by Fiocchi, we make sure you have the best-while hunting with the best. After all, we are not just doing this for a living…it is truly our lifestyle. We simply will not compromise that, ever. With us you are an integral part of the hunt.  Not just some shooter in a line-up that rode to the field in a converted school bus.  The old Suburban's we hunt out of perfectly depict our style.  Come on out and join us this season and make yourself some memories while experiencing the hospitality and fine hunting we are now famous for.  These are truly "Bucket List" hunts that create memories to last a lifetime.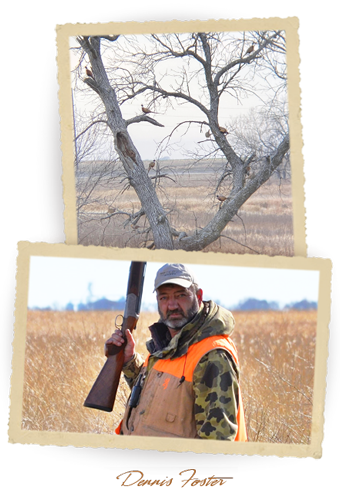 Download the Dakota Pheasant Guide Brochure Now An easy way to share information about hunting and fishing opportunities with your friends and family.
OUR PARTNERS