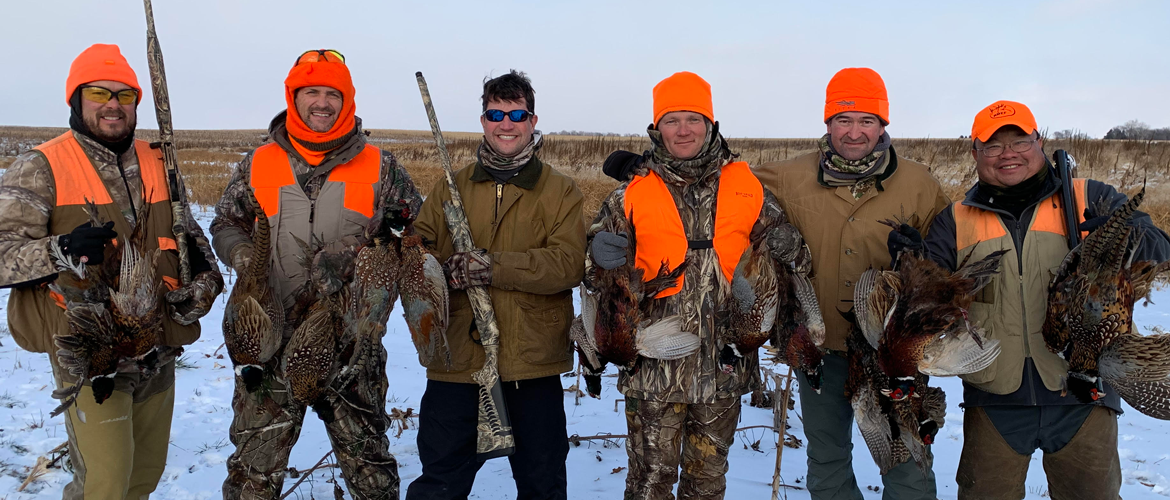 An Article by Dennis Foster Appearing in MidWest Outdoors
There is no need to get in a figurative and then an actual sweat out here in the real world of pheasant hunting. In particular, South Dakota has plenty of birds to go around. Shouting hours start at 10 a.m., so there's time for a leisurely breakfast before heading to the field. After all, this is as much about
camaraderie as it is hard-core hunting.
Take time to fully appreciate the varied and beautifully subdued hues of fall, the sharp colors of mature roosters and in camouflaged contrast, the mottled browns of the hens. Don't forget the sounds of a cackling rooster rising, wind rustling cover and the inevitable pop of shotguns, followed by the intoxicating fragrance of burnt cordite and a dog bouncing back with your bird.
You will quickly see that the myth of needing to come to South Dakota the first month of season, before all the birds are shot off, is-just that—a myth. From opener on, every successive day of the season improves. Several factors contribute to this…