We have wrapped up and are enthusiastically looking forward to a new season.  Interest is already-as per usual-high.  Emails are rolling in and the phone is steadily ringing with booking requests.  I want to provide you with an update and a reminder to secure your desired dates.  While still available.  I would also like to thank all of you for your continued support and interest.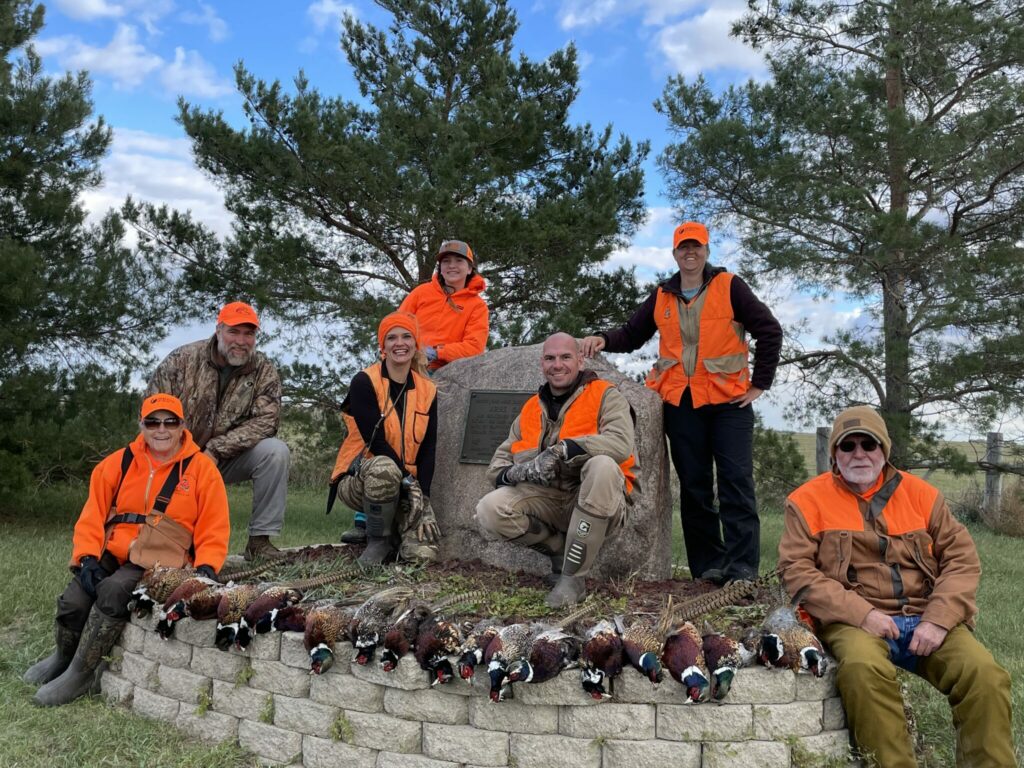 State of the Birds: 
Most of you have heard about the blizzards-we were not so blessed with in December.  As nasty as the conditions were, as we dug out and had the opportunity to survey the situation, the sheer resilience of our birds once again, shined through.  There are large groups out scratching through the snow and successfully feeding.  We must never forget; the entire eastern half of South Dakota is one huge food plot.
An interesting note is that we are seeing a preponderance of Hens over Roosters.  That bodes well to witness most of the Hens having endured.  The ratio looks good as the Roosters reject monogamy and individually, will service a dozen or more recipients.  Our birds have endured a hell of a lot worse and there will be plenty around to propagate this Spring.  Thus, making for a good Fall.    
The Good News is:  
The extensive amount of moisture in the snow will prove quite beneficial as it will no doubt, prevent marginal acres from being farmed.  Therefore, expanding nesting cover options and getting the existing and newly created habitat off to a quick start.
The sloughs and potholes will be over-full and vigorously kick-starting waterfowl reproduction.  Allowing us increased opportunities to give our guests their choice of running down roosters or wing-shooting waterfowl.   
Remember, if you want the option to hunt waterfowl during the customary season, please go to https://gfp.sd.gov/hunt-fish-license/ to apply by no later than the beginning July.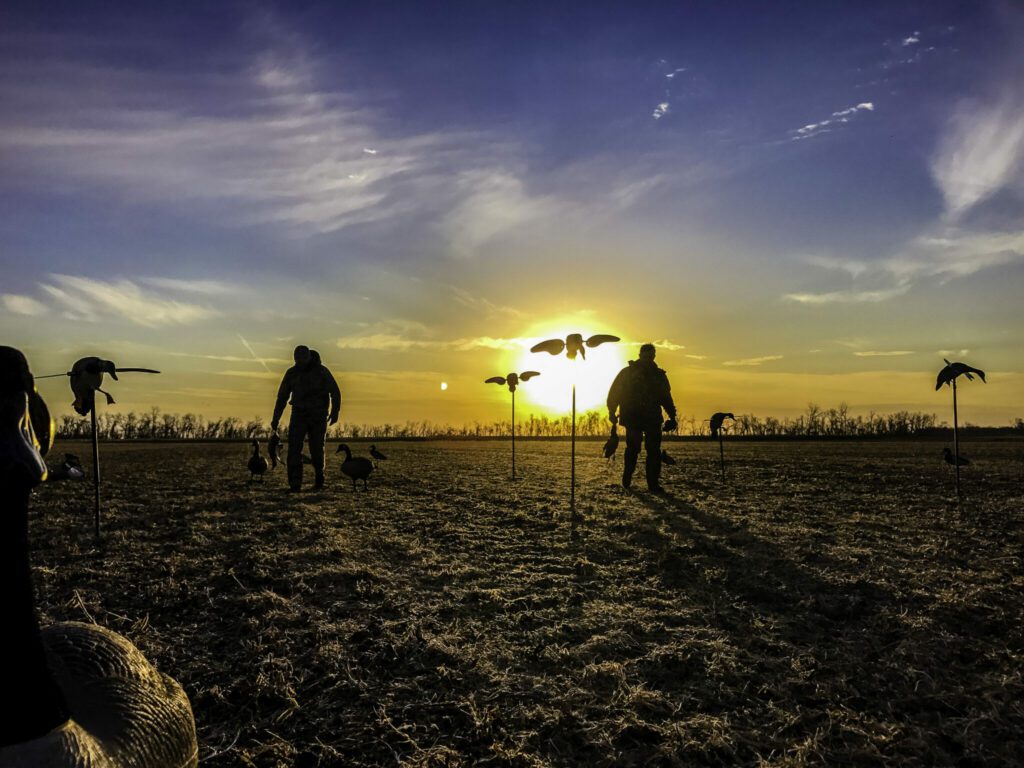 The Canada Goose population will again be at a near nuisance level, predicating a September reduction season.  No application or tags needed, and nonresidents are welcome to bag 15 per day.  If you want to partake in a ton of fast action shooting in comfortable conditions, I highly recommend coming out for this one. 
What's New: 
Land:  In our annual quest to improve our operations, we are leasing a considerable amount of additional land.  Providing more options-and acres-for both our Fully Guided and Self-Guided guests.  The sheer amount of land we have access to (Over 250,000 acres) allows us great flexibility in providing the very best hunting conditions for our guests.  No matter what Mother Nature dishes out.
Lodging:  We currently have 2 new lodging options slated for the 2023 Season.  There will be a brand-new building with lodging added to the Dean's Place location in my hometown of Mellette, SD.  The game room will be updated and expanded during construction.  
The DeSmet, SD Self-Guided properties will now have lodging on site.  A classic farmhouse that is right on the Farm will be updated and remodeled for the 2023 Season.  You can walk out the door in the morning and immediately begin your hunt.  No long rides to the hunting fields needed. 
Predators:  We always encourage our guests to take aim at our always too numerous nest robbers either before or after their hunts.  In further efforts to keep the population low, we are now offering unlimited access to every acre we have from January to mid-October.  Free.  We only ask that you stay with us.  This helps us meet off season lodging maintenance expenses.  It also gives you personal access to me, our staff, and our landowners to give you advice on the most productive locations to hunt.  
Deer:  We will continue to offer exclusive and limited Archery Whitetail Deer Hunts on a select few of our properties.  Daily rates are the same as Pheasants and Waterfowl.  We can even combine a Deer hunt with Pheasants or Waterfowl.  In this case, we would only require half the daily rate for the expanded opportunities.  With shooting hours starting at 10:00 A.M., you could easily sit on stand in the mornings and have plenty of time to get after the pheasants.  Waterfowl hunts would have you on evening stands.  
Ice Fishing:  We have now partnered with Northern Borders Guide Service to offer Fully Guided Ice Fishing trips with Lodging, on the northern South Dakota section of sprawling Lake Oahe.  You can go to  www.eyetimeadventures.com to learn more.  We can also provide the choice of Ice Fishing the dozens and dozens of waters comprising the Glacial Lakes Region of northeast South Dakota.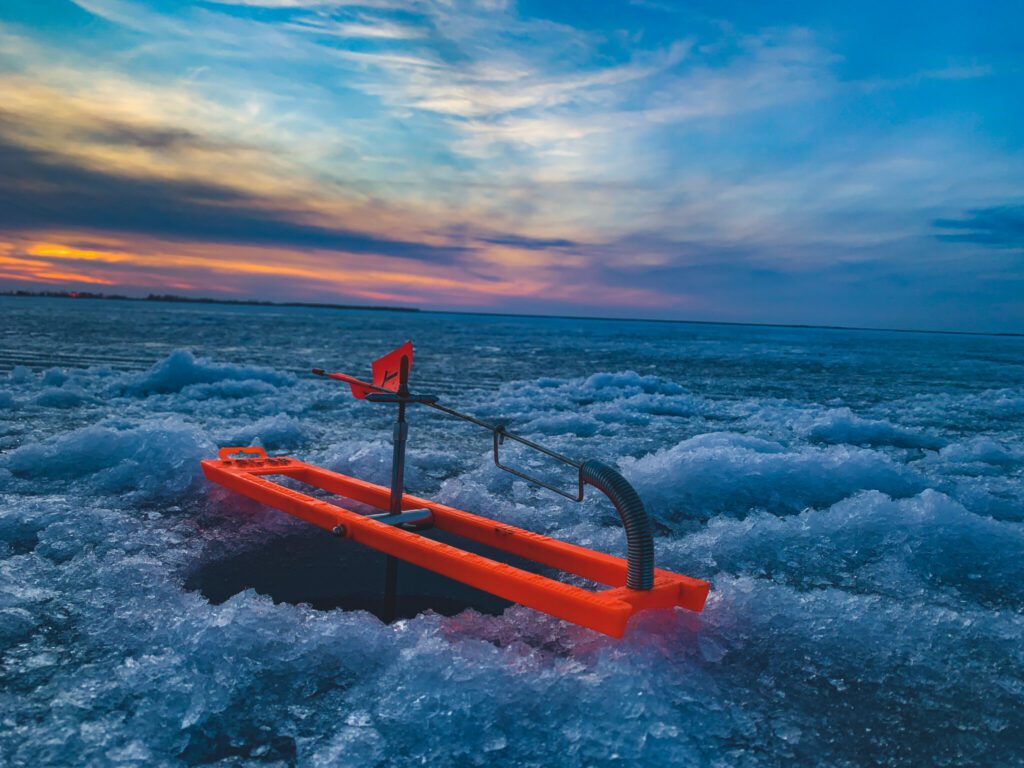 Video:  Please note that we are offering professional and personalized video production for our Fully Guided Guests.  What a great way to permanently capture all the memories of your South Dakota adventure.  Please go to  https://dakotapheasantguide.com/video-packages/ to learn more.  You can also check out a great example from just a couple months ago that conveys the lighthearted nature of our hunts https://youtu.be/sfiKVmPDQao .  This would be considered the Cadillac Coverage option.  It will be up on the www.dakotapheasantguide.com site soon as part of annual housekeeping.  Look forward to a new site with more features to include even more articles and videos.   
Thanks to all of you who took the time to give us great testimonials and google reviews.  I also appreciate all the pictures I have received via email.  Kind of a cool overview of the season.  The smiling faces make the extensive behind the scenes work to pull these hunts off, damn well worth it!  If you have not sent photos or testimonials yet or have more, please forward them via email for inclusion in the new website.  
Once again, I will be personally handling all bookings, inquiries and questions.  I insist on this to ensure that your expectations are not only met-but exceeded.  As always, feel free to call me at 605-887-7069 or use my personal email dennis@nvc.net anytime with questions and your booking requests.  
Thanks and Best Regards,
Dennis Foster